AMALFI COAST – ITALY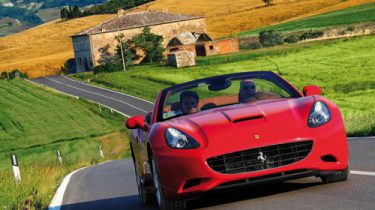 read our feauture on Conde Nast traveller magazine April issue. As an expert we reviewed Amalfi coast and how the rich really travel
Luxury DRIVE with a view ??? Amalfi Drive
The Amalfi coast is one of the most fascinating destinations in Italy, when going a must visit to the beautiful towns of Positano, Sorrento, Ravello, and Amalfi. Positano, the coast's most expensive and stylish town blends history and tradition with exclusive hotels and restaurants, whilst Ravello is famous for its beautiful gardens and atmospheric classical music concerts.
We recommend a 1day Ferrari tour of amalfi coast in a Ferrari F430, Spider F1 or Ferrari California offers a whole new luxury travel concept.?? Amalfi Drive, is a fascinating journey through cliff side villages, charming coves, shimmering bays and pretty beaches as well as spectacular scenery views of the Tyrrhenian Sea.
Footpath of the Gods is a great hiking indulgence for male travellers who wants enjoy the scenery from this walk, make sure you bring your camera on this hike which starts in Bomerano and finishes in Positano. Other activities will include Nettuno Diving, fishing and taking a boat ??trip to Carpi which?? Is one of the most charming and exclusive island of the world.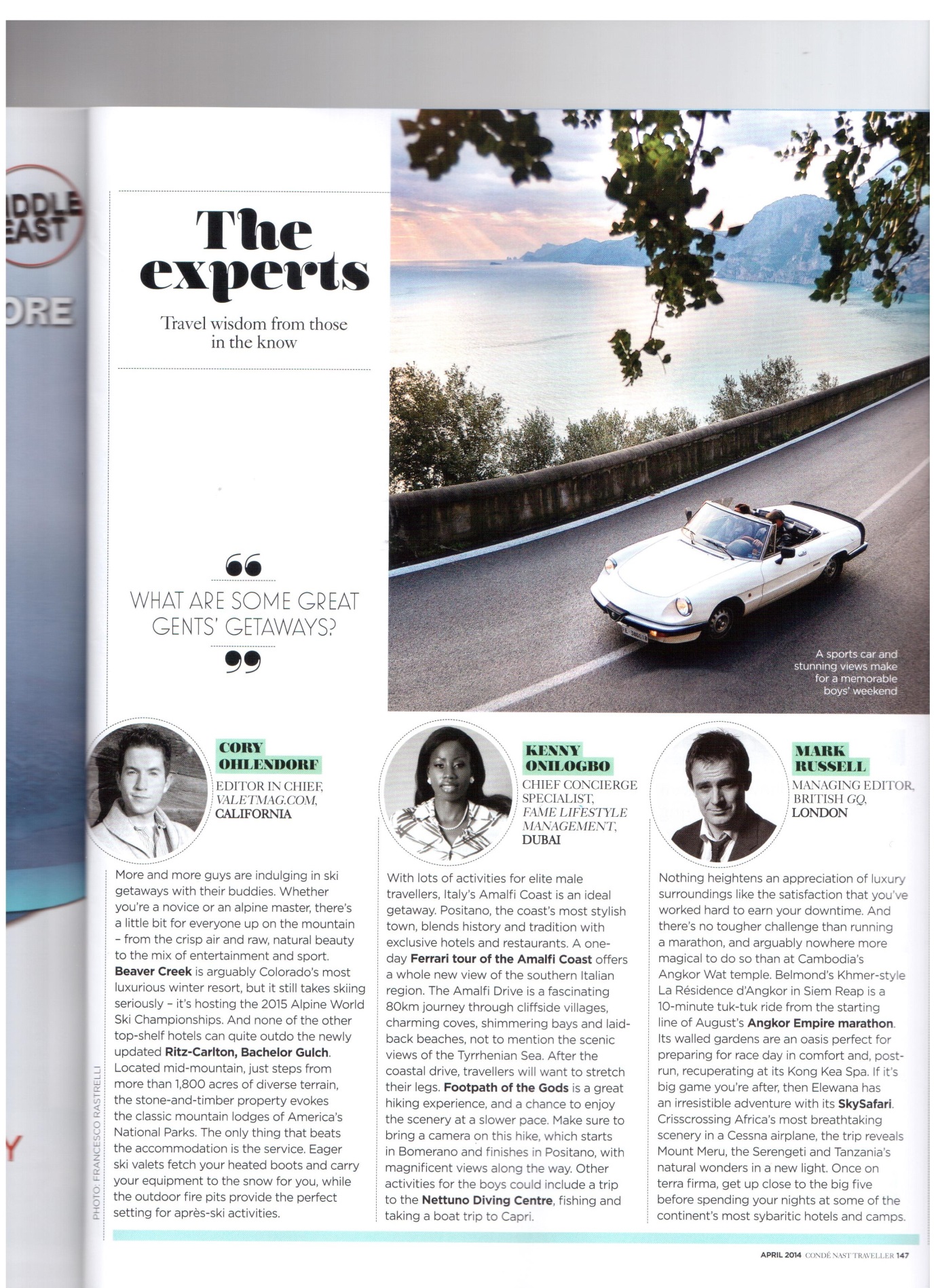 The Amalfi coast is an ideal getaway for elite male travellers, offers lots of activities for guys
About Fame Lifestyle
Fame Lifestyle is a premier concierge company based in Dubai, offering considerable experience in corporate and private concierge with great customer service. Our services have been specifically tailored to meet our client needs. If you require a table at the top of Burj Khalifa, dinner reservation in Monte Carlo, VIP Pass to the Cannes festival, the rarest body cream only available in Paris or a pickup with a private jet in St.Moritz, we can do it all. There is no task too small or too big for us to accomplish, Tell us what you need and Consider it Done!
Contact us: Info@famelifestyleme.com
Tel: +9714 4504230
Fax: +9714 450 4231
Mob: +97150 9555307